Jakarta: In a quite modest ceremony Java Integrated Industrial and Ports Estate (JIIPE) officially launched by the President of Republic Indonesia, Joko Widodo in 9 March 2018. Located in Gresik, East Java, JIIPE is a concept of merging industrial parks, ports, and settlements that are integrated with each other.

As the largest integrated industrial area in East Java, JIIPE are the first to combine ports, industries and housing, complete with toll road and rail infrastructure facilities.

"This area is a mega project that we have planned since several years ago. With integrated deep sea ports, the area will have direct access to domestic and international markets where we expect to support the Indonesian economy. In addition, residential areas with educational and entertainment facilities hopefully will provide a good quality of life for the people who work in this area," stated by the President Director PT. AKR Corporindo TBK, Haryanto Adikoesoemo.

Complete with the facilities owned, JIIPE will be able to become an independent industrial city.

This integrated industrial and port area was jointly developed by PT Berkah Manyar Sejahtera (BKMS), which was responsible for the development of industrial area, PT Berlian Manyar Sejahtera (BMS), responsible for port management, and AKR Land as the development of residential/residential area is Grand Estate Marina City (GEM City). Both BKMS and BMS are joint venture companies of PT. AKR Corporindo Tbk through its subsidiary PT Usaha Era Pratama Nusantara and PT Pelabuhan Indonesia III through PT Berlian Jasa Terminal Indonesia, with different share portion.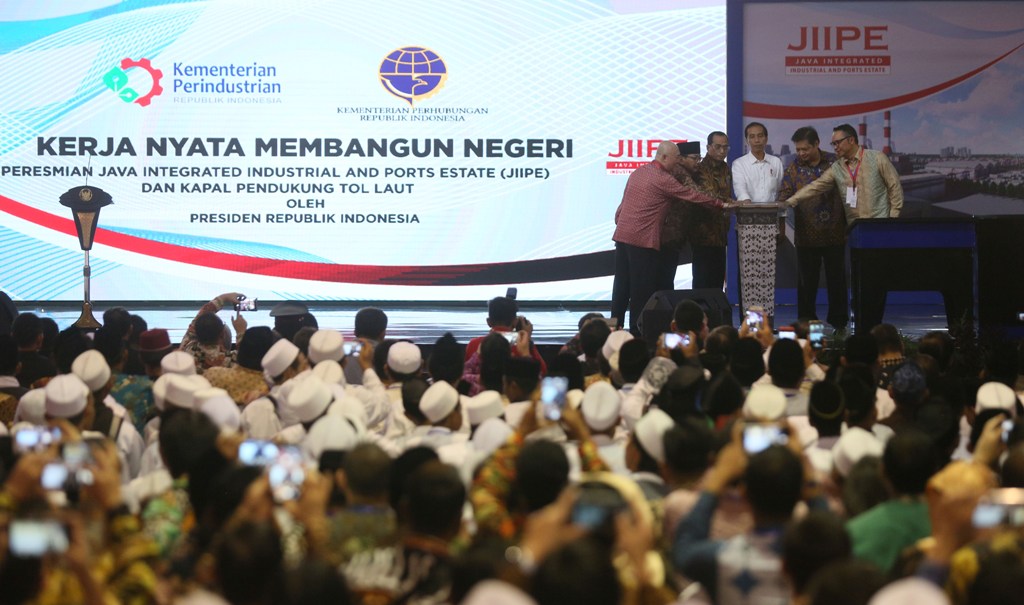 Presiden Joko Widodo launch the operation of JIPPE (Photo: Ramdani/Media Indonesia).
While President Director of PT Pelabuhan Indonesia III, Ari Ashkara said that the investment value for building facilities in JIIPE has reached 5 trillion rupiah. The value of each investment is given by PT. AKR Corporindo Tbk and PT Pelabuhan Indonesia III in accordance with the shares owned composition.
"The construction of JIIPE is expected to be completed entirely in 15 years," added Ari.
With total area of 2,961 Ha, JIIPE becomes the largest industrial area in East Java. The area has an industrial area of 1.761 Ha, a residential area of 800 Ha, and a port area of 400 Ha. JIIPE is located in Gresik City, only 24 km from Surabaya, the economic and investment center of East Java.
The deep-sea port in JIIPE, will be equipped with 4 jetties capable of supporting all port and industrial activities. During 2016 alone, the port has served 500,000 tons of 25 ships in dry bulk cargo and general cargo. In 2017, cargo served by BMS increased to 1.3 million tons.
"Surely with the inauguration of JIIPE by President Joko Widodo (on 9 March 2018), it will open even greater opportunities for this industrial area. We expect the number of vessels to be served to increase along with the development of industry in JIIPE," said Haryanto Adikoesoemo.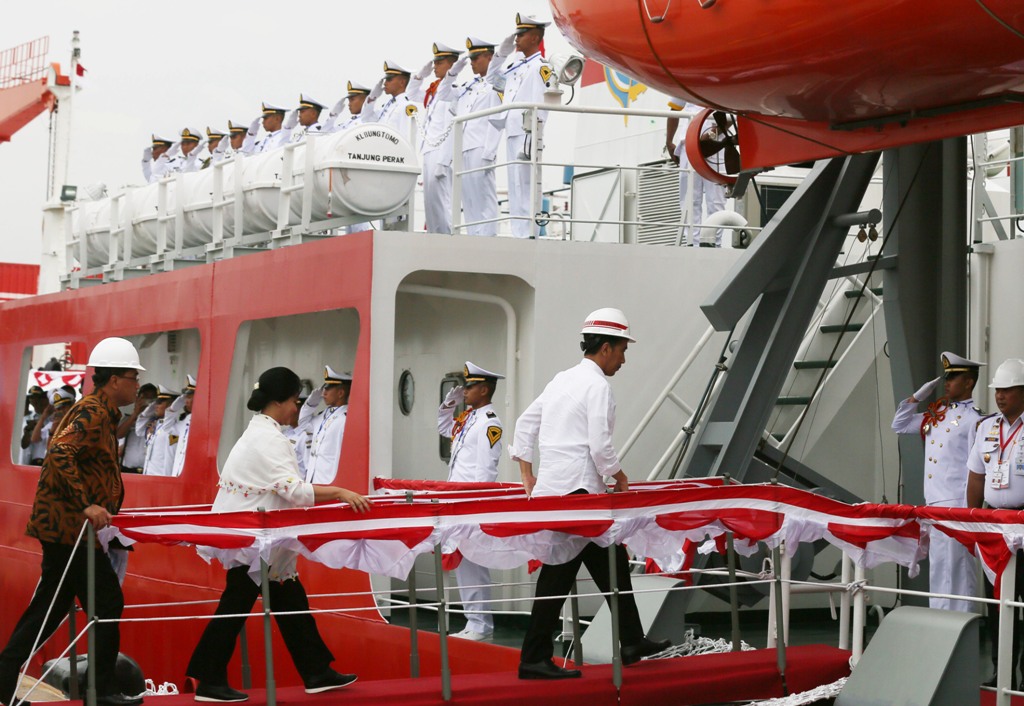 Sustainable and efficient
As an integrated facility, JIIPE equiped with access and facilities believed to save costs that are usually a burden for industry and workers. JIIPE can minimize logistics costs that usually occur when the port location away from the factory. While residential areas with educational and entertainment facilities will save the workers transport and travel time is shorter, so the workers have more time for the family. In addition, the concept that carried is environmentally friendly so that consumers feel comfortable.
Besides being excellent in access, the area also has an independent utility infrastructure that provides business certainty for industry players. Coal and gas combined power plants will produce low emissions and are the optimal solution in minimizing the impact to the environment.
Not only access, JIIPE also provides the best water supply service and system, with a capacity of 2,500 m3/day for the first phase, using Sea Water Reverse Osmosis (SWRO) desalination technology. Seven artificial lakes covering an area of 42 Ha will serve as a reservoir of rainwater, water reserves, and recycling as an alternative to meet the needs of industry, ports and dwelling. For first phase waste water, JIIPE also has a management facility with a capacity of 2,500 m3 per day, while for solid industrial wastes will be processed by a licensed third party.
(FJR)